Mann ki Baat: Dreaming of streaming emojis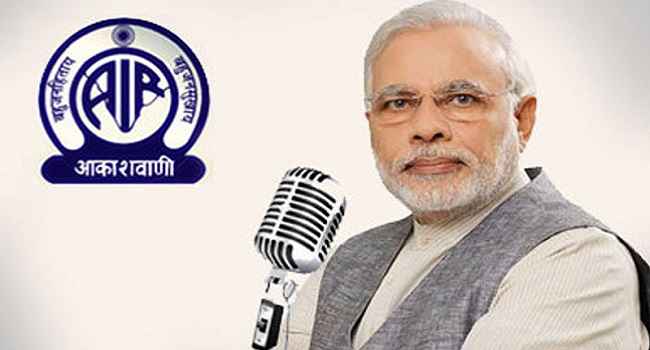 By Sujit Bhar
India's Mann ki Baat isn't a happy one these days, especially for the poor. Jobs are vanishing, the family is deprived. If he had a small stash at home, it has been taken away in demonetization and even the money he had saved in the banks of the towns, isn't available to him anymore. He is sad, yes, very sad.
So how are his days?
On Saturdays, deprived of the money to visit the local country liquor shop, he pays a visit to the astrologer instead. Such optimistic words, such lucid narratives of his worries, and how he can get rid of all his troubles through a small yajna, costing Rs 200. He doesn't have the money, so he isn't happier for that. He had tried, Monday through Friday, but the MNGREGA work has dried up because the panchayat has no money to pay, the fields are dry because the farmers have no money to pay for seeds and fertilizers or for hiring the pump that would spread the water. He had tried, and that's how he had landed at the country liquor shop door.
No udhaar. He left.
He woke up Sunday with a headache. This happens when he is starved, and boy, was he. That's when he remembered: Sunday is Mann ki Baat day. Pradhan Mantri Narendra Modi's day, his day, his family's day. Trudging to the local saloon, he sat down as the radio blasted out: "Mitrooon…."
The sorrow vanished, the hunger abated, he was alive again. There were some people who had something called kaala dhan. They don't have it any more. Modi saab has made sure of that. He is saved, the nation is saved. There will be biryani for lunch today.
Only if he had a phone, only if he had a smartphone, only if he had a Paytm app in it, or a Rupay app, only if his village had a telecom cover, only if the liquor vendor accepted money from his electronic wallet.
Yet, there is a point to ponder. Why was the honourable Pradhan Mantri, the raja of the country, speaking over the radio? Come on, he must be having a channel on YouTube or on SoundCloud? Our little man in the little village would have been a trifle confused had he really had that phone he had heard about. Wouldn't he be wanting his raja to speak to him, live, through streaming digital media?
That was the least he could expect, actually. He was supposed to paying for his dal and atta at the grocer here through Paytm or Rupay, wasn't he? Wasn't that the reason his raja took all the big notes out of circulation? Because India was going cashless?
He was sure Modiji was in the digital matrix somewhere. But our little man just needs a little bit of money to feed himself and his family, before he earns a little more to travel to the city where he could buy this "smartphone" thing to listen to his raja.
Because he believed this: Why would his raja, a believer in the internet, be just on radio? Who listens to the radio anymore? They are all watching YouTube videos, aren't they? When they have a telecom cover, or when they have had their daily bread, or when they have a smartphone with the apps, that is.
First he needs an education to get to all that, though. Mann ki Baat really makes him happy. Every time.