India's first female teacher remembered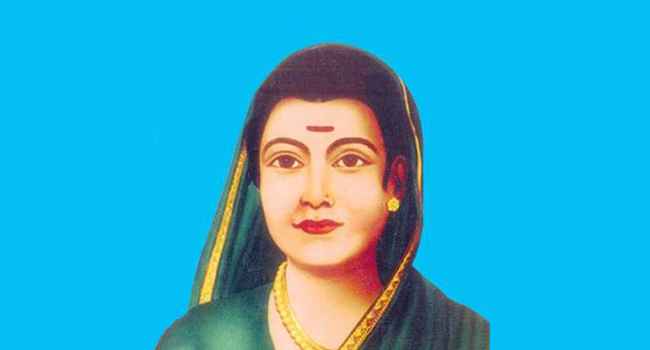 By Deepti Jain
Go, get education
Be self-reliant, be industrious
Work—gather wisdom and riches,
All gets lost without knowledge
We become animal without wisdom,
Sit idle no more, go, get education
End misery of the oppressed and forsaken,
You´ve got a golden chance to learn
So learn and break the chains of caste.
Throw away the brahman's scriptures fast.
~ Savitribai Phule
The search engine Google has just marked the 186th anniversary of the birth of poet, educationist, "first generation" Indian feminist Savitribai Phule. Often called the mother of feminism in India, Phule helped establish the first school for girls in the country, located in Pune. She was also India's first female teacher, stepping into this role in 1848.
Born on January 3 ,1831, into a family of farmers in Naigaon, a small village of Maharashtra, Phule got married at the tender age of nine to 12-year-old Jyotirao.
Jyotirao went on to become a social reformer of renown and he played an instrumental role in shaping his wife's education and career. Phule received training at Mrs Farar's Institution at Ahmednagar and at Mrs Mitchell's Normal School in Pune.
At that time, India was mired in casteism, ritualism and misogyny. Women's presence in public places was taboo. Yet Phule spearheaded a strong movement in the 1880s for the empowerment of women, dalits, adivasis, backward classes and the marginalized. She challenged the orthodox brahminical societal structure in three ways—questioning the dominance of brahminical knowledge over other forms, countering the dominance of the Sanskrit language and fighting patriarchy. She led by her own example.
Phule faced intense harassment whenever she walked out of home. Upper caste men threw mud and cowdung at her. But the doughty woman continued her mission undeterred.
Her career as a poet flowered, too, as an offshoot of her social concerns. Kavya Phule (Poetry Blossoms) and Bavan Kashi Subodh Ratnakar (The Ocean of Gems) reflect the blending of her creative prowess and philosophical findings.
The spunky Phule organised a strike by barbers in Mumbai and Pune in order to end the ritual shaving of heads of widows. She also opened a care center, Balhatya Pratibhandhak Griha, for the care of pregnant destitute and rape victims and started Mahila Seva Mandal in 1852, which worked for raising consciousness on women's rights.
As early as in the 19th century, Phule had understood that English was to be the global medium of communication and its robust vocabulary would only aid in the spread of knowledge and egalitarianism. She was later conferred the title Krantijyoti by the Indian Bahujan movement.
In order to support the cause of women and poor, she set up a school for girls in Pune where she became the teacher, as well as night schools for workers and peasants, orphanages and food hostels during the 1875-77 famine in Maharashtra. She was ably assisted by her husband in most of her endeavours. In 1897, Phule died after contracting bubonic plague from a patient she had been tending at the clinic she had opened with her adopted son, Yashwant, to help the ill during the epidemic.
In his book Salute To Women Liberator—Savitribai Phule, Braj Ranjan Mani writes, "Phule (1831-97), struggled and suffered with her revolutionary husband in an equal measure, but remains obscured due to casteist and sexist negligence. It is indeed a measure of the ruthlessness of elite-controlled knowledge production that a figure as important as Savitribai Phule fails to find any mention in the history of modern India. Her life and struggle deserves to be appreciated by a wider spectrum, and made known to non-Marathi people as well."
Another tribute to her comes from Thom Wolf and Suzana Andrade who have jointly published Savitribai and India's Conversation on Education. Verily do they write therein, "You owe her. But do you know her? Savitribai Phule, the mother of modern education. If you are an Indian woman who reads, you owe her. If you are an educated Indian woman, you owe her. If you are an Indian schoolgirl reading this chapter in English, you owe her. If you are an educated international desi woman, you owe her."